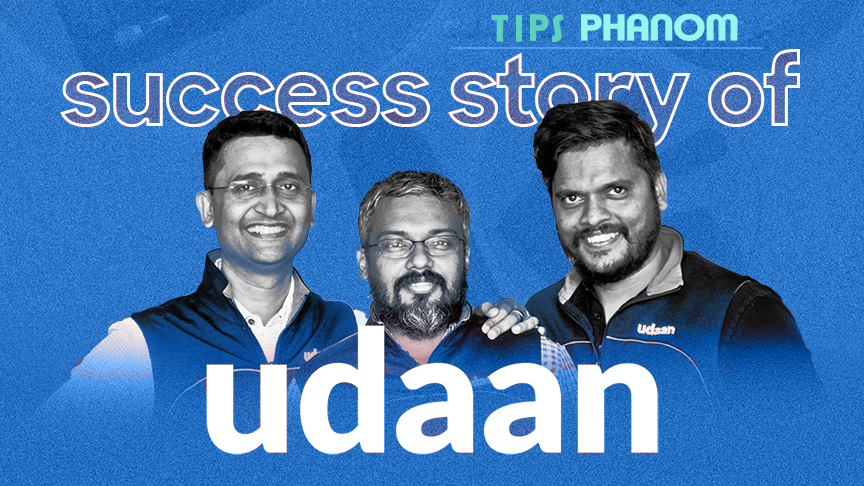 By tips_phanomp
Udaan: The Inspiring Startup Story of India's B2B E-Commerce Platform
Udaan is a B2B e-commerce platform that connects small businesses with wholesalers and manufacturers. It was founded in 2016 by three former Flipkart executives – Amod Malviya, Sujeet Kumar, and Vaibhav Gupta. The startup has gained significant traction in India and has raised over $1.15 billion in funding from investors such as Tencent, Altimeter Capital, and DST Global.
Udaan's story is an inspiring one, as the founders identified a gap in the market and leveraged their experience in the e-commerce industry to build a platform that addressed the needs of small businesses. The platform provides a wide range of products across categories such as fashion, electronics, and home appliances, and aims to simplify the process of sourcing products for small businesses.
One of the unique aspects of Udaan is its focus on tier-2 and tier-3 cities in India, where there is a significant demand for goods but limited access to quality suppliers. The platform provides a transparent and efficient way for small businesses to purchase products at competitive prices, enabling them to expand their operations and increase their profitability.
The founders of Udaan have also been recognized for their efforts to promote entrepreneurship in India. They have launched a program called Udaan School of Entrepreneurship, which provides training and mentorship to aspiring entrepreneurs in small towns and cities. This initiative aims to create a more inclusive and diverse startup ecosystem in India, where entrepreneurs from all backgrounds can access the resources and support they need to succeed.
Despite facing some challenges in the early stages, such as building a logistics network and gaining the trust of suppliers and buyers, Udaan has emerged as a leading player in India's e-commerce industry. The startup's success can be attributed to its innovative business model, focus on customer satisfaction, and commitment to empowering small businesses.
In conclusion, Udaan's startup story is a testament to the power of entrepreneurship and innovation in driving economic growth and creating positive social impact. The founders' vision to bridge the gap between small businesses and suppliers has resulted in the creation of a platform that is transforming the way business is conducted in India. As Udaan continues to expand its operations and reach new heights, it serves as an inspiration for aspiring entrepreneurs who want to make a difference in the world.