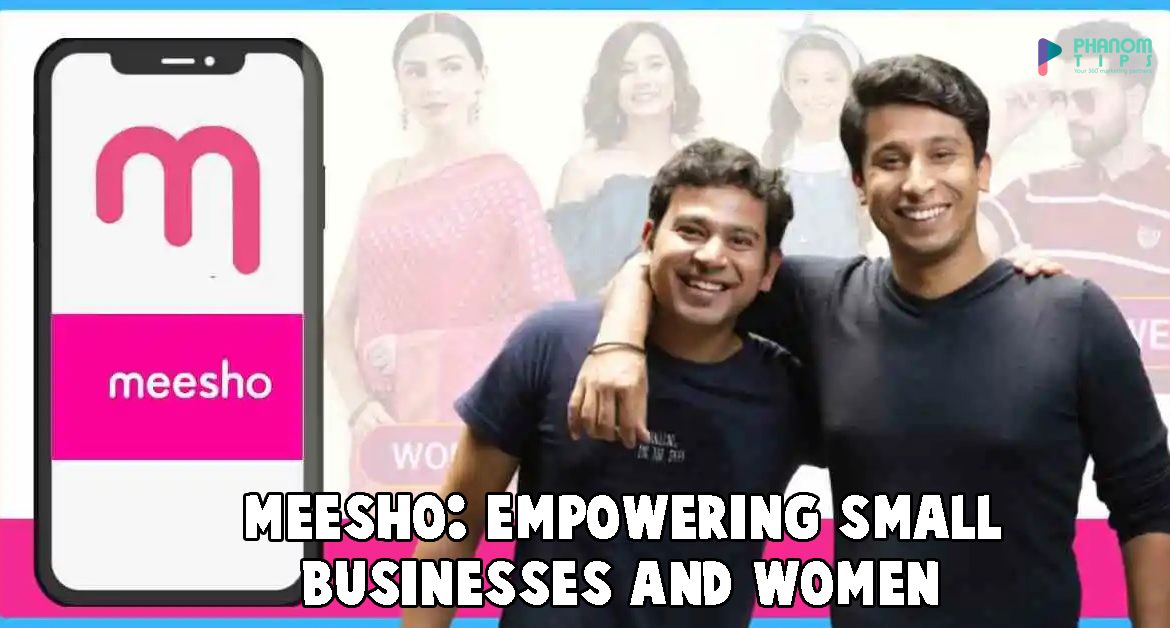 By tips_phanomp
Meesho: Empowering Small Businesses and Women Entrepreneurs in India
Meesho is a Bangalore-based social commerce startup that has been revolutionizing the way people buy and sell products online. Founded in 2015 by Vidit Aatrey and Sanjeev Barnwal, Meesho has become one of India's fastest-growing startups, with a valuation of over $2 billion.
The idea behind Meesho came to Vidit and Sanjeev when they were working at a healthcare startup. They noticed that many people were interested in starting their own businesses, but did not have the necessary resources or knowledge to do so. They also saw that many of these people were using social media platforms to sell products to their friends and family.
This is when they realized that there was a need for a platform that could connect these small businesses with suppliers and customers, and provide them with the necessary tools and resources to grow their businesses. And thus, Meesho was born.
Meesho's platform allows small businesses and individuals to set up their own online stores, without the need for any technical knowledge or investment. The sellers can choose from a wide range of products from various suppliers, and market them on their social media accounts. Meesho takes care of the logistics and payment processing, and provides the sellers with analytics and customer support.
Meesho's business model has been a huge success in India, where there are millions of small businesses and individuals looking for opportunities to grow their income. The platform has empowered thousands of women entrepreneurs, who have been able to start their own businesses from home and become financially independent.
Meesho's success has not gone unnoticed. The startup has raised over $1 billion in funding from top investors such as SoftBank, Facebook, and Sequoia Capital. It has also expanded its operations to Indonesia and is planning to enter other Southeast Asian markets in the near future.
Meesho's founders have always been passionate about creating an impact in society. They have launched several initiatives, such as the Meesho Impact initiative, which provides funding and support to women entrepreneurs in rural areas, and the Meesho Mitra program, which trains individuals to become sellers on the platform.
In conclusion, Meesho's success story is a testament to the power of technology in transforming people's lives. By providing a platform for small businesses and individuals to sell products online, Meesho has created a ripple effect of economic growth and empowerment, and is a shining example of how startups can create a positive impact in society.