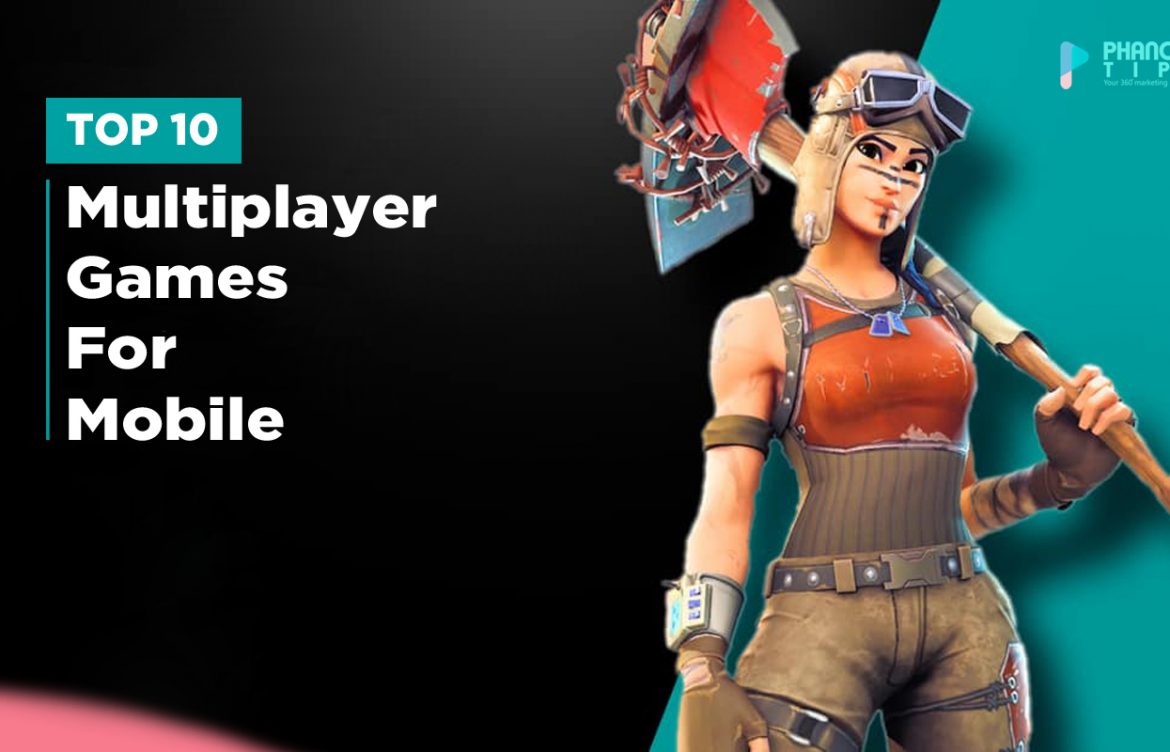 By tips_phanomp
Top 10 Multiplayer Games for Mobile | Connecting Gamers Across the Globe
Top 10 Multiplayer Games for Mobile | Connecting Gamers Across the Globe
In the fast-paced world of mobile gaming, multiplayer games have become a phenomenon, bringing together gamers from all walks of life and providing a thrilling and immersive experience. Whether you're competing against friends or teaming up with players from around the world, multiplayer mobile games offer endless entertainment. In this blog, we present the top 10 multiplayer games for mobile that have captured the hearts and screens of millions of gamers worldwide.
PUBG Mobile
PlayerUnknown's Battlegrounds, popularly known as PUBG Mobile, took the gaming world by storm with its intense battle royale gameplay. Join a squad or go solo, scavenge for weapons and supplies, and fight to be the last one standing on a constantly shrinking map. With stunning graphics and realistic gameplay, PUBG Mobile provides an adrenaline-pumping experience for multiplayer enthusiasts.
Call of Duty- Mobile
Bringing the iconic Call of Duty franchise to mobile devices, Call of Duty: Mobile offers a diverse range of multiplayer modes. Engage in fast-paced team deathmatches, search and destroy missions, and battle royale matches. With customizable loadouts, impressive graphics, and responsive controls, Call of Duty: Mobile delivers an action-packed multiplayer experience.
Fortnite
Fortnite needs no introduction as it revolutionized the battle royale genre. Jump into a vibrant, ever-changing world, build structures, and eliminate opponents to be the last one standing. Fortnite offers cross-platform multiplayer, allowing you to team up with friends on various devices and compete against players from all platforms.
Clash Royale
From the creators of Clash of Clans, Clash Royale combines elements of real-time strategy and card games. Construct a deck of powerful troops, spells, and defenses, and battle against opponents in fast-paced, head-to-head multiplayer matches. Climb the ranks, join clans, and participate in thrilling tournaments in this addictive multiplayer experience.
Among Us
Among Us took the gaming world by storm with its deception-based gameplay. Work together with a group of players aboard a spaceship, but beware of the impostors among you. Engage in discussions, complete tasks, and identify the culprits to ensure your survival. This social deduction game offers a unique multiplayer experience full of suspense and intrigue.
Brawl Stars
Brawl Stars, developed by Supercell, offers a fast-paced multiplayer experience with a variety of game modes. Team up with friends or play solo across exciting modes like Gem Grab, Showdown, Heist, and Brawl Ball. Unlock and upgrade a diverse roster of characters, each with unique abilities, and battle it out in action-packed arenas.
Asphalt 9- Legends
For racing enthusiasts, Asphalt 9: Legends delivers high-octane multiplayer races. Compete against players from around the world in stunning locations, showcasing a wide range of supercars. With impressive graphics, intuitive controls, and a robust multiplayer mode, Asphalt 9: Legends offers an immersive racing experience on mobile devices.
Mobile Legends- Bang Bang
Mobile Legends: Bang Bang is a popular multiplayer online battle arena (MOBA) game, pitting teams of five players against each other in real-time battles. Choose from a wide selection of heroes, strategize with your team, and work together to destroy the enemy's base. With its competitive gameplay and intuitive controls, Mobile Legends offers an engaging multiplayer experience.
Hearthstone
Hearthstone, developed by Blizzard Entertainment, is a digital collectible card game that provides a multiplayer experience like no other. Build powerful decks, summon legendary creatures, and cast spells to outwit your opponents. Engage in thrilling PvP battles, participate in tournaments, and climb the ranks in this strategic multiplayer game.
Pokémon Go
Pokémon Go brought augmented reality (AR) gaming to the mainstream. Embark on a real-world adventure, explore your surroundings, and capture Pokémon using your mobile device's GPS. Team up with friends, battle in Gyms, and participate in Raid Battles to catch rare and powerful Pokémon. Pokémon Go offers a unique multiplayer experience that encourages exploration and social interaction.
Conclusion:
Mobile gaming has transformed the way we connect and compete with fellow gamers. The top 10 multiplayer games for mobile mentioned above offer an incredible range of experiences, from intense battle royale matches to strategic card games and cooperative adventures. With stunning visuals, immersive gameplay, and the ability to connect with players from across the globe, these games have solidified their place as the go-to choices for multiplayer enthusiasts. So gather your friends, sharpen your skills, and dive into the exciting world of mobile multiplayer gaming.