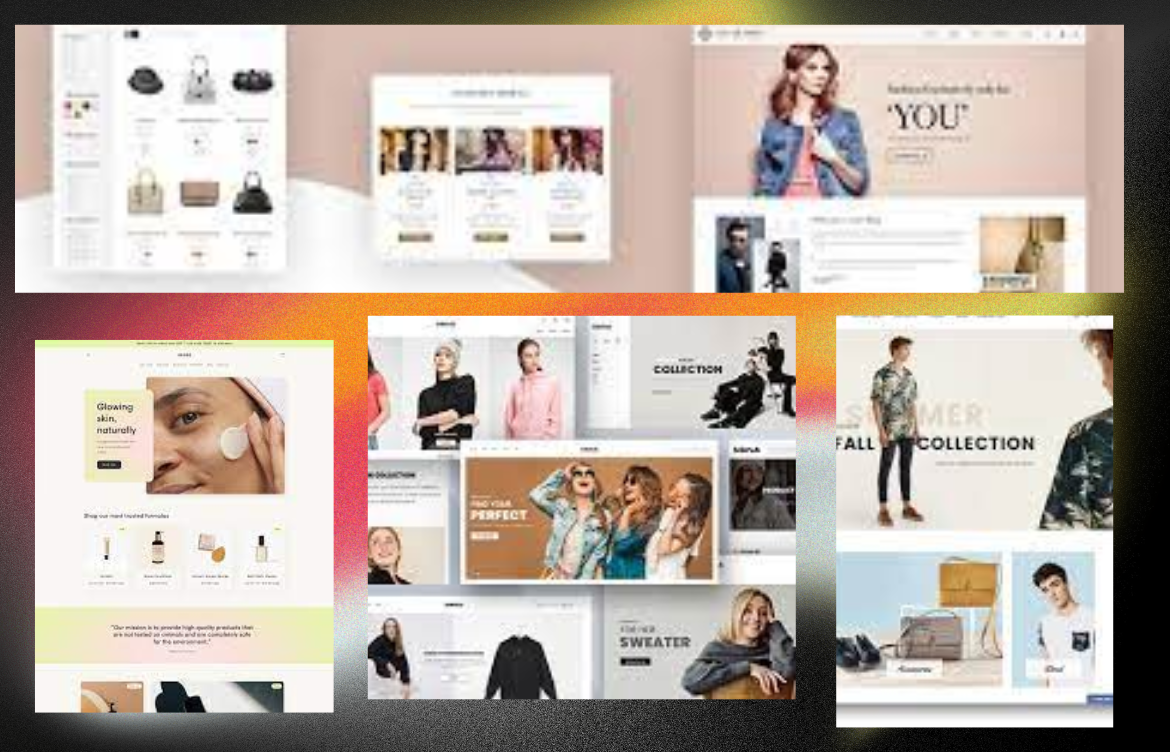 By tips_phanomp
Why Shopify themes are crucial for shaping business identities??
In the dynamic world of e-commerce, your online presence is your storefront. It's the first thing your potential customers see, and it's crucial that it captures their attention and keeps them engaged. That's where Shopify themes come into play. These beautifully designed templates not only make your online store look professional but also improve functionality and user experience. In this blog, we will explore the importance of Shopify themes and how they can help you build and grow your business with style.
1. The Foundation of Your Online Store:
Shopify themes are the foundation of your online store. They determine how your website looks and functions, providing the first impression to visitors. The importance of a well-designed and functional theme cannot be overstated. It not only sets the tone for your brand but also impacts how users navigate your site.
2. Professional Aesthetics:
One of the immediate advantages of using Shopify themes is the professional aesthetics they bring to your online store. These themes are created by expert designers who understand the importance of visual appeal. Whether you're in the fashion industry or selling handmade crafts, there's a theme that suits your style and brand identity. A professional look instills confidence in potential customers, making them more likely to explore your products or services.
3. Improved User Experience:
User experience is paramount in the world of e-commerce. A seamless and intuitive shopping experience keeps customers engaged and encourages them to make a purchase. Shopify themes are not just about aesthetics; they also enhance the user interface, making navigation easy and ensuring that visitors find what they're looking for without hassle.
4. Responsive Design:
In today's mobile-driven world, a responsive design is non-negotiable. Shopify themes are optimized for mobile devices, ensuring that your online store looks and functions flawlessly on smartphones and tablets. This feature is essential for capturing the growing mobile commerce market and ensuring that potential customers can shop conveniently from any device.
5. Variety of Options:
Shopify offers a vast selection of themes, both free and paid. This variety means you can find a theme that perfectly aligns with your business's niche, style, and target audience. The themes cover a wide range of industries, from fashion and electronics to food and drink, so you can easily tailor your store to your specific market.
6. Customization to Reflect Your Brand:
While Shopify themes provide a strong foundation, they are also highly customizable. You can tweak and personalize your chosen theme to reflect your brand identity. This flexibility allows you to create a unique and distinctive online store that stands out from the competition.
7. Functionality and Integration:
Shopify themes are not just about looks. They are also designed to enhance functionality. Many themes come with integrated features that improve the shopping experience, such as product filtering, customer reviews, and quick view options. Additionally, they seamlessly integrate with various Shopify apps, enhancing your store's capabilities.
8. SEO-Friendly:
Search engine optimization (SEO) is crucial for online visibility. Shopify themes are optimized for SEO, ensuring that your online store can be easily found on search engines like Google. This is essential for attracting organic traffic and growing your business.
9. Support and Updates:
Shopify themes are well-supported and regularly updated. This means you'll have access to ongoing support and security updates, ensuring that your online store remains stable and secure.
10. Cost-Effective and Time-Saving:
Building a custom website from scratch can be costly and time-consuming. Shopify themes provide a cost-effective and efficient way to launch your online store quickly. This means you can focus on what matters most: growing your business.
In conclusion,
Shopify themes are an indispensable asset for any online business. They combine aesthetics, functionality, and user experience to create a visually appealing and highly functional online store. With the variety of options available, you can find a theme that perfectly aligns with your brand and target audience. So, whether you're just starting your e-commerce journey or looking to revamp your online store, consider Shopify themes as the stylish and practical solution to building and growing your business.

Frequently Asked Qusetions
1: What are Shopify themes?
Ans: Pre-designed templates that determine a store's look and layout.
2: How do I install a Shopify theme?
Ans: Upload theme file in Shopify admin > Online Store > Themes > Publish.
3: Are Shopify themes customizable?
Ans: Yes, customizable via theme editor and code modifications.
4: Can I switch themes on Shopify?
Ans: Yes, without losing store data; some settings may need reconfiguration.
5: Are Shopify themes mobile-friendly?
Ans: Yes, designed to be mobile-responsive for all devices.
6: Can I use third-party themes on Shopify?
Ans: Yes, from reputable sources and marketplaces.
7: How to customize theme code in Shopify?
 Ans: Access theme editor in admin, edit using HTML, CSS, and Liquid.
8: Are there SEO benefits in specific themes?
Ans: Themes built with SEO best practices; look for customizable meta tags and fast loading times.