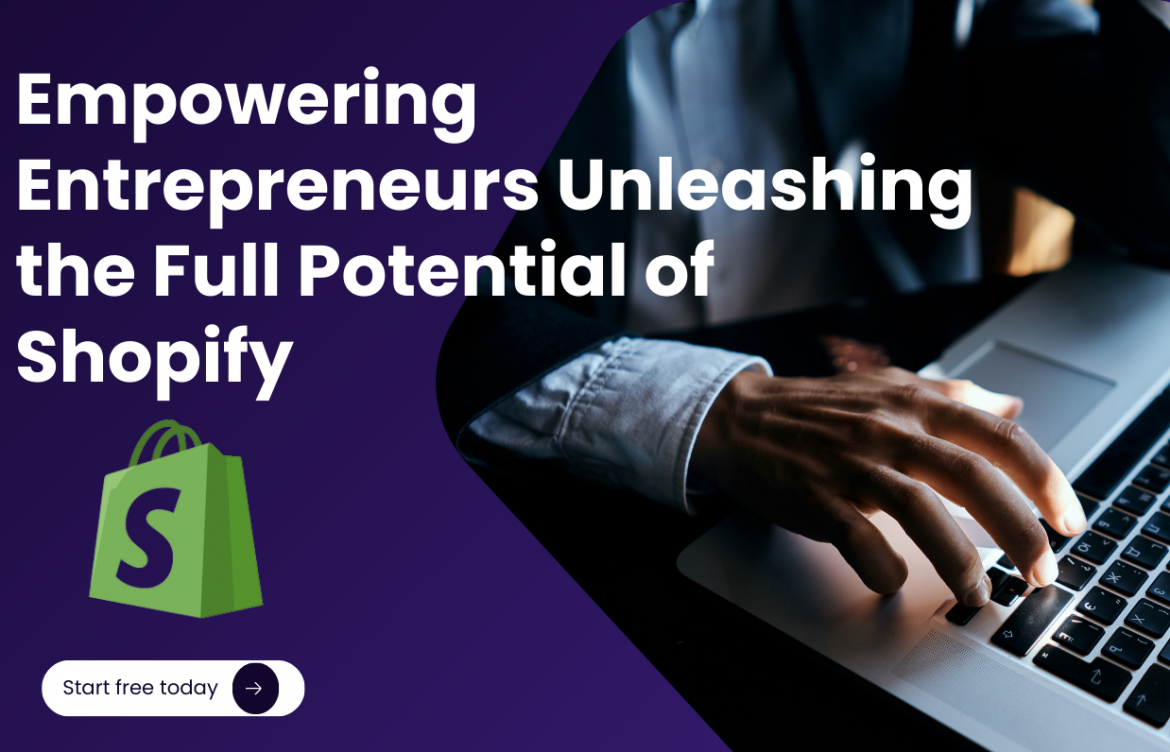 By tips_phanomp
Empowering Entrepreneurs Unleashing the Full Potential of Shopify
In the vast landscape of online commerce, Shopify emerges as a beacon of innovation, transforming dreams into successful businesses. From empowering budding entrepreneurs to supporting global brands, Shopify has revolutionized the way we engage in e-commerce. Let's delve into the world of Shopify and explore how it is making commerce better for everyone, one store at a time.
Creating Opportunities for All:
Shopify serves as the cornerstone for a new generation of entrepreneurs, providing the tools and resources needed to turn passion into profit. Whether you're a solo enthusiast starting your first online venture or a renowned brand expanding your digital presence, Shopify caters to your unique needs.
Build Your Store, with your thoughts:
The essence of Shopify lies in its user-friendly approach. With an intuitive drag-and-drop store creator, crafting your online storefront becomes a seamless experience. No coding expertise is required—just your creativity and the spark of your next big idea. The platform empowers you to bring your vision to life effortlessly.
Crafting Your Unique Brand:
In the realm of e-commerce, branding is paramount. Shopify offers a plethora of customizable templates designed by a community of world-class designers. These templates provide a canvas for your brand's identity, allowing you to create a visually appealing and immersive online presence.
Enhancing Functionality with Apps:
Shopify's App Store is a treasure trove of possibilities. Trusted Shopify developers have crafted a myriad of apps that cater to various needs, whether it's optimizing your website's speed, enhancing SEO, or streamlining your marketing efforts. These apps serve as catalysts, elevating your online store's functionality to new heights.
Sales Channels: Reaching Every Corner of the Globe:
Shopify understands the importance of reaching a global audience. With powerful marketing tools, seamless social media integrations, and diverse sales channels, Shopify ensures that your products are showcased to potential customers around the world. Sell online, in person, and everywhere in between, effortlessly connecting with buyers on a global scale.
Point of Sale: Bridging Online and Offline Experiences:
In the ever-changing retail landscape, Shopify's Point of Sale (POS) system stands as a beacon of flexibility. It seamlessly integrates online and offline experiences, allowing customers to shop in their preferred way. From online browsing to the checkout line, Shopify POS adapts to your customers' needs, providing a seamless and convenient shopping experience.
The Shopify Advantage: A Holistic Approach to E-Commerce:
Shopify is more than just a platform; it's a community, a catalyst for growth, and a hub of innovation. From Shopify marketing tools that enhance your online visibility to Shopify website development that ensures a seamless user experience, every aspect of your e-commerce journey is meticulously crafted and optimized.
Conclusion:
In the ever-evolving world of e-commerce, Shopify stands tall as a pioneer, redefining the way we do business online. Its commitment to empowering entrepreneurs, enhancing user experiences, and fostering a sense of community has made it the go-to platform for businesses of all sizes. Whether you're starting your entrepreneurial journey or expanding your digital empire, Shopify provides the tools, support, and inspiration needed to succeed. Embrace the Shopify advantage and embark on a transformative e-commerce experience that propels your business to new heights.
Frequently Asked Questions
1. What is Shopify and its benefits?
Ans: Shopify is an e-commerce platform for building online stores. It offers user-friendly tools, customizable templates, and various apps, making online selling accessible and efficient.
2. Coding skills required for Shopify?
Ans: No, Shopify's drag-and-drop interface doesn't require coding expertise. Anyone can customize their store, add products, and manage features without coding.
3. Can Shopify help with marketing and SEO?
Ans: Yes, Shopify provides built-in marketing tools and SEO features. Customize meta tags, URLs, and content. Utilize features like email campaigns and social media integrations for enhanced visibility.
4. What are Shopify apps and their role?
Ans: Shopify apps are third-party extensions adding functionalities. They can improve speed, automate tasks, and manage customer relationships, enhancing user experience and tailoring stores to specific needs.
5. Selling online and in-person with Shopify?
Ans: Yes, Shopify's Point of Sale system syncs online and offline sales, providing a unified experience. It manages inventory and customer data seamlessly.
6. Is Shopify suitable for all business sizes?
Ans: Yes, Shopify scales from small startups to large enterprises. Its customizable features accommodate businesses of any size, providing adaptable solutions.