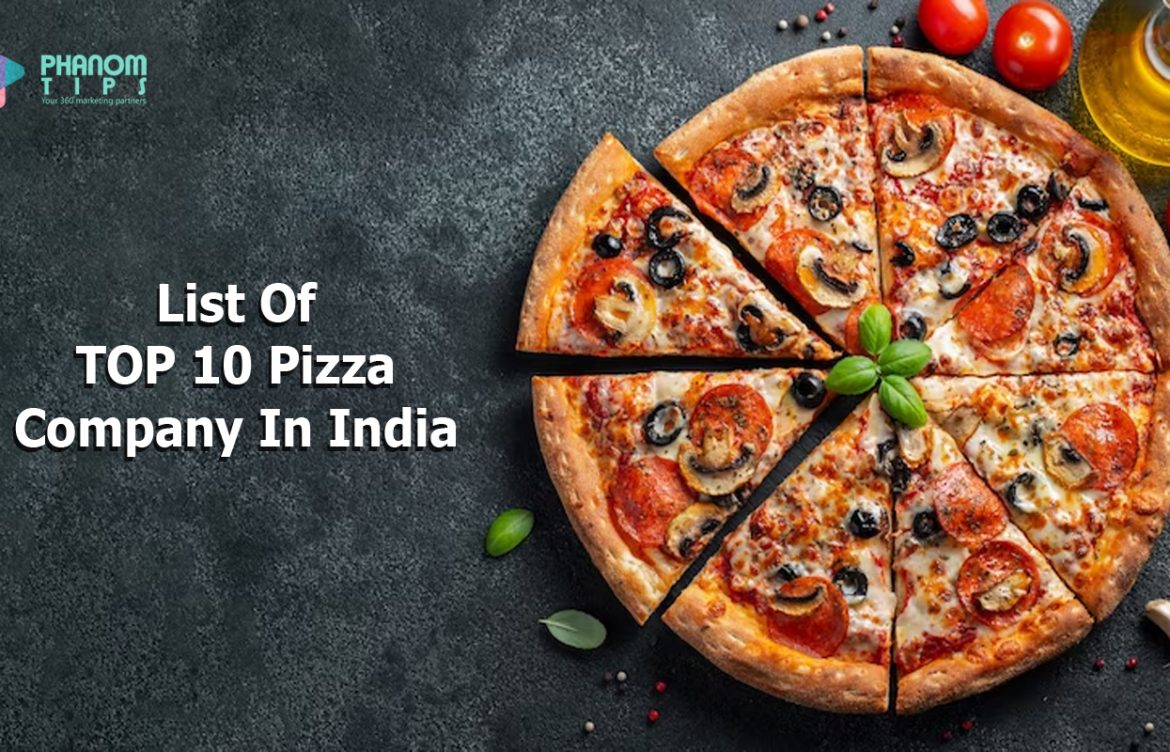 By tips_phanomp
List of TOP 10 Pizza Company In India
List of TOP 10 Pizza Company In India
Pizza, with its irresistible combination of flavors and textures, has become a beloved culinary delight across the globe. In India, the pizza industry has experienced a tremendous boom, with several renowned pizza companies vying for the attention of discerning food lovers. In this blog, we will explore the top 10 pizza companies in India that have captured the hearts and taste buds of millions.
Domino's Pizza:
Domino's Pizza is synonymous with pizza delivery in India. With its widespread presence and a wide range of delectable pizzas, Domino's has become a household name. From classic favorites like Margherita and Pepperoni to innovative offerings like Paneer Makhani and Chicken Tikka, Domino's has something for everyone.
Pizza Hut:
Pizza Hut, known for its relaxed dining experience, offers a diverse menu that caters to a variety of tastes. Whether you prefer thin crust or deep-dish, vegetarian or non-vegetarian, Pizza Hut has you covered. Their iconic Pan Pizzas and Stuffed Crust Pizzas are a must-try for pizza enthusiasts.
Oven Story Pizza:
Oven Story Pizza is known for its handcrafted pizzas made from high-quality ingredients. With a focus on unique flavors and artisanal toppings, Oven Story offers a delightful range of pizzas like Peri-Peri Paneer, Chipotle Chicken, and Four Cheese & Pesto.
Smokin' Joe's Pizza:
Smokin' Joe's Pizza has carved a niche for itself with its delicious thin crust pizzas and generous toppings. Known for its affordability and consistent quality, Smokin' Joe's is a go-to option for those craving a quick and satisfying pizza experience.
Sbarro:
Sbarro is renowned for its New York-style pizzas that exude authenticity and flavor. The generous slices and classic combinations make Sbarro a favorite among pizza aficionados. Whether you're in the mood for a classic Margherita or a loaded Meat Supreme, Sbarro delivers on taste.
California Pizza Kitchen (CPK):
Bringing a touch of Californian flair to the Indian pizza scene, CPK offers a unique fusion of global and regional flavors. Their innovative toppings, including Thai Chicken, Tandoori Paneer, and Jamaican Jerk, showcase their commitment to culinary creativity.
Pizza Express:
PizzaExpress, an international chain with a strong presence in India, offers an array of thin-crust pizzas crafted with fresh ingredients. From the iconic Romana range to the flavorful Leggera options, PizzaExpress offers a contemporary dining experience with a hint of Italian tradition.
La Pino'z Pizza:
La Pino'z Pizza is renowned for its massive, loaded pizzas that are perfect for sharing with friends and family. With a focus on generous toppings and a wide selection of flavors, La Pino'z delivers a satisfying pizza experience every time.
Mojo Pizza:
Mojo Pizza stands out with its unique concept of "Half and Half" pizzas, allowing customers to enjoy two different flavors on a single pizza. With options like Butter Chicken & Paneer Tikka and Peri-Peri Chicken & BBQ Chicken, Mojo Pizza offers a delightful twist to traditional pizza offerings.
Pizza by the Bay:
Situated in Mumbai, Pizza by the Bay offers a picturesque dining experience with stunning views of the Arabian Sea. Alongside its breathtaking ambiance, the restaurant serves delicious pizzas with an emphasis on fresh ingredients and flavors.