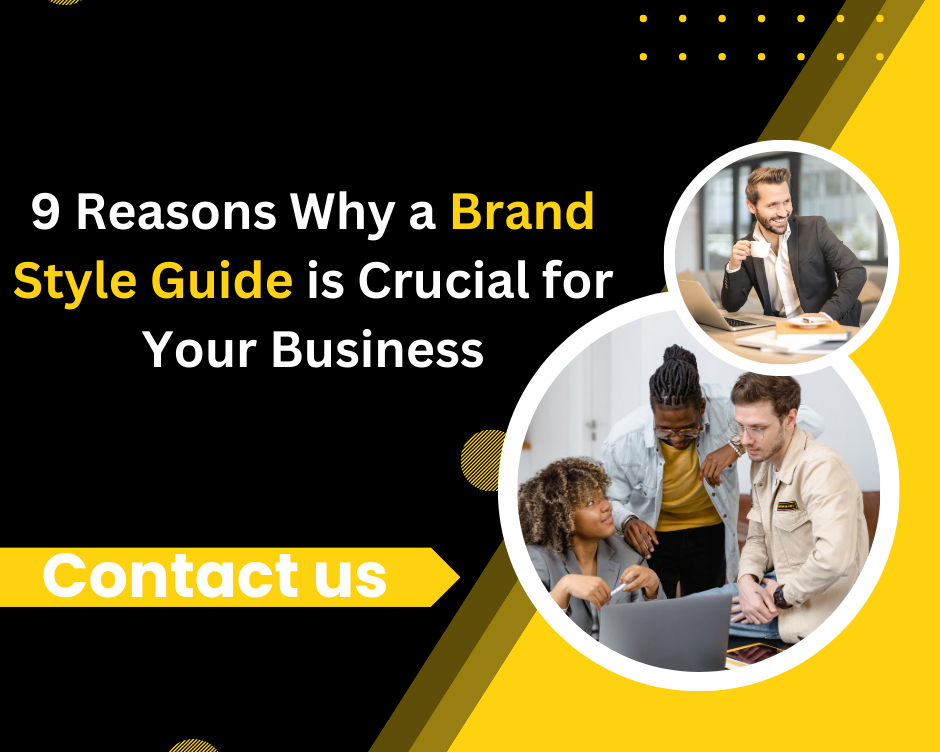 By tips_phanomp
9 Reasons Why a Brand Style Guide is Crucial for Your Business
In the dynamic world of business, your brand is more than just a logo or a catchy tagline. It's the holistic representation of your identity, values, and the promise you make to your customers. One indispensable tool that ensures your brand remains consistent, cohesive, and compelling is a Brand Style Guide.
Let's delve into the nine compelling reasons why having a Brand Style Guide is paramount for your business's success.
1. Ensures Consistency Across Platforms:
A Brand Style Guide acts as a compass, providing consistent guidelines for your brand's visual elements, tone, and messaging. This consistency fosters trust and recognition, regardless of where your audience interacts with your brand.
2. Establishes a Professional Image:
A well-crafted Brand Style Guide elevates your brand's perception. Consistent use of colors, fonts, and imagery communicates professionalism, indicating that your business is meticulous and reliable.
3. Enhances Brand Recognition:
A distinctive visual identity, outlined in your Brand Style Guide, creates a memorable impression. Consistency in design elements ensures that your brand is easily recognizable, even in a crowded marketplace.
4. Facilitates Efficient Collaboration:
When everyone involved in your business – from designers to content creators – follows a standardized guide, collaboration becomes seamless. It streamlines workflows, reduces confusion, and ensures everyone is on the same creative page.
5. Builds Emotional Connections:
Consistent branding evokes emotions and fosters connections. When your audience encounters a cohesive brand identity repeatedly, it creates a sense of familiarity and trust, making them more likely to engage with your business.
6. Guides Marketing Efforts:
A Brand Style Guide serves as a foundation for your marketing strategies. It provides clear directives on how to present your brand visually and verbally, ensuring your marketing campaigns are aligned with your brand's essence.
7. Enables Scalability:
As your business grows, maintaining a consistent brand identity becomes challenging. A Brand Style Guide acts as a scalable solution, ensuring that new team members and external partners adhere to the established brand guidelines.
8. Boosts Confidence in Decision-Making:
Having a set of guidelines in the form of a Brand Style Guide empowers your team. It provides them with a reference point, boosting confidence in their decisions related to branding, marketing, and design.
9. Preserves Brand Integrity:
In the ever-evolving business landscape, a Brand Style Guide acts as a guardian of your brand's integrity. It ensures that your brand's essence remains intact, even as you adapt to new trends and technologies.
Conclusion: Elevate Your Brand with a Strong Foundation
In a world where first impressions matter, a well-defined Brand Style Guide is your brand's best friend. It not only maintains consistency but also serves as a guiding light, shaping perceptions and fostering trust. Embrace the power of a Brand Style Guide, and watch your brand soar to new heights, leaving an indelible mark on your audience and industry.

Hope this helps you !!!